1) GENERAL INFO
B-Bets is one of the industry's fastest growing sportsbook and online casinos,  having entered the gaming industry back in 2014 under Condor Gaming Group. Being one of the many brands housed under Condor Gaming, b-Bets is fully licensed by both the Malta Gaming Authority as well as the Caribbean island of Curacao in order to carry out a number of online gaming activities to a wide range of markets. With a ton of different opportunities to choose from, b-Bets focuses on giving players the unique opportunity to enjoy their favourite games through an action-packed experience from start to finish.
Hosted in a number of different languages, including English, German, Finnish, Russian, Portuguese, Spanish and many more, b-Bets mainly targets the German, Norwegian and LATAM markets, and are now accepting players from new countries including Brazil and Argentina.
Irrespective of what online game players are after, b-Bets is the go-to place for all things gaming. Whether you're looking to place a bet on your favourite sporting event, earning free spins and multipliers on your favourite slot games, placing inside bets while playing roulette, or trying your luck on live casino, you are bound to find whatever you are looking for at b-Bets casino.
Apart from its great bonuses and unique characteristics, b-Bets is also known for it's clean and friendly design, where user experience shows to have been a key focal point during its development phase. Thanks to its simple layout, dark colour scheme and distinctive categories, navigating through the website is a seamless process, making the overall gaming experience a positive one for each and every player.  Through its clearly labelled categories including live casino, slots, casino, virtual sports, promotions and sports, users are guaranteed to find exactly what they are looking for through the simple click of a button.
2) BONUSES & PROMOTIONS
Attractive bonuses and welcome offers are not scarce at b-Bets Casino. When creating a b-Bets account, players are rewarded with a sportsbook or casino welcome bonus to be used on their first deposit, giving them a kick-start and unique advantage when beginning their b-Bets journey. In order to redeem their welcome bonus, players must complete the entire registration process, including confirming their account via email. Once doing so, players are able to select between their casino and sportsbook welcome bonus when accessing their account.
For those players interested in hitting the reels of some of the industry's most talked-about slot games, they may try their luck in scoring big wins by taking advantage of their casino welcome bonus. Here, players are treated to a generous 100% up to €250 together with 100 free spins when making their first deposit of at least €10.
If players wish to bet on an upcoming football match or any other sports event, they may do so by using their sportsbook welcome offer, being that of 100% up to €100 to be used when making their first deposit of €10 or more.
VIP players are highly rewarded at b-Bets casino, through its very own auction system, known as "BidBets." Here, players are able to place a number of bids on bonuses and prizes they would like to get their hands on through an easy-to-use auction system. Players may auction for a variety of offers through "Auction credits",  which may be accessed and seen in the user's account balance.
The players will earn 1 BidBet for each €20 played on slot games, meaning the more they play, the more credits they shall receive.
Various players may also gain auction credits when playing on a selection of other casino games, however, it is vital to note that the BidBet ratio differs from one gaming category to another. Loyal players are treated with additional BidBets via the site's player management team. 
Should players wish to learn more about b-Bets' promotions, they may get access to all the information they may be looking for by visiting the "Promotions" tab. This category is then further divided into a number of different subcategories, making it easy for users to find the exact promotion they are after.
Besides navigating through the website's Promotions tab, players are urged to sign up to receive b-Bets' latest and upcoming promotions via email and SMS. Players must opt-in to receive such promotional material during their registration process.
3) CASINO GAMES & SOFTWARE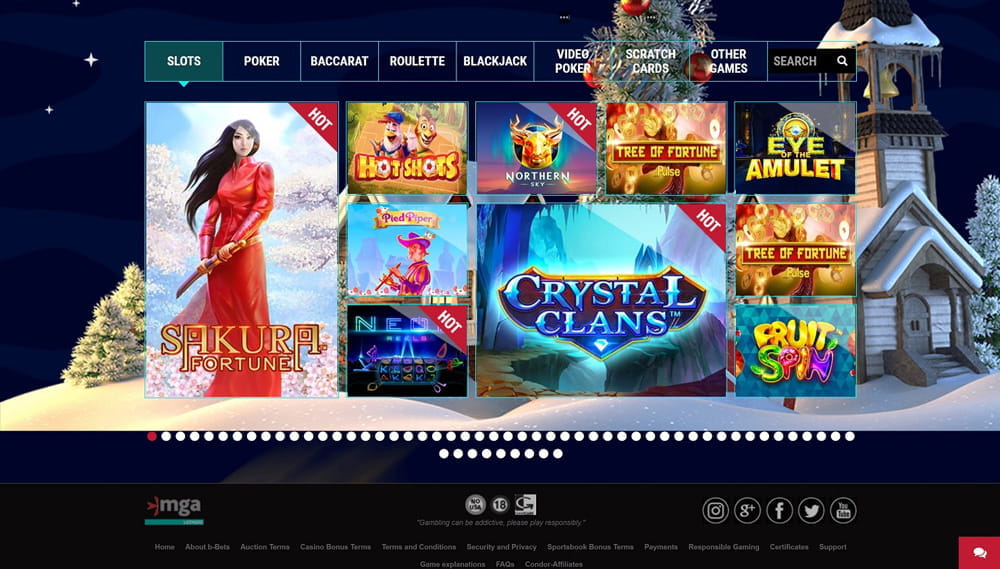 B-Bets casino provides players with a vast selection of slot games to choose from, coming from a wide array of gaming providers, including popular brands such as NetEnt, iSoftBet, Pragmatic Play and many more! With so many different slot games to choose from players are bound to be spoiled for choice when it comes to selecting which reels to begin spinning on.
Moreover, another popular gaming category listed upon the site is that of table games, allowing casino lovers to try their hands on traditional games including poker, roulette, baccarat, and more. When it comes to playing table games, players are likely to come face to face with higher earnings as opposed to those earned through slot games. 
Furthermore, should players wish to experience live casino, they may do so by selecting b-Bet's live casino games, where live casino dealers host their online play. Live casino is broadcasted in real-time and is provided by renowned gaming suppliers including MicroGaming, NetEnt as well as Pragmatic Play. Through live casinos, players are given the opportunity to experience the real thing straight from the comfort of their home. 
4) SPORTSBOOK
Powered by Altenar, b-Bets' sportsbook features both live and virtual sports betting markets, allowing players to place their bets across a wide range of sports such as eSports, golf, tennis, football, boxing and a whole lot more.
Being one of the most popular gaming categories on site, b-Bets offers fantastic betting odds with a payout percentage of 94%. 
Should players wish to opt for something slightly different, they may choose to place their bet on several eSport games, including basketball, tennis, dog racing and more. 
B-Bets recognizes the importance of choice when it comes to online casinos, and thus give players the unique opportunity to choose how the odds are displayed on screen. Odds are displayed in decimal format by default, however, players may then choose to personalize the way they are displayed to match their needs. 
Another important feature within b-Bets' sportsbook section, is the opportunity that players are given with regards to placing their bets. Here, players may adjust their bets at any given time while the game they are betting on is still in progress, giving them the best chance of winning. 
5) Payments
When it comes to managing their funds within their b-Bets account, players are given a number of options to choose from. Players may withdraw or deposit real money into their account through several reputable and safe online payment gateways, including Neteller, Zimply, EcoPayz and more. Other methods include e-wallets, bank transfer systems and prepaid vouchers. Through the site's payment encryption process, players may be rest assured that their safety and security is protected at all times. 
When withdrawing funds from their account, players may do so in a simple and easy manner, with funds being paid out in 3-5 business days. However, it is important to note that withdrawals are limited to bank transfer only. When withdrawing funds for the very first time, players will need to provide the casino with several KYC Information, so as to minimize the risk of fraudulent transactions. 
6) Support
B-Bets clearly understands the importance of customer support when it comes to online gaming, and that is why they provide players with a number of different opportunities when it comes to any difficulties they may face. Support options include email, live chat, as well as visiting the site's FAQ page. 
When it comes to live chat, players may speak to a live agent on a daily basis between 12:00pm – 00:00 am CEST by clicking on the live chat icon found on the right-hand side of the website. Should players wish to get in touch with b-Bets' customer support team, they may alternatively send an email with their query and issues they may be facing to support@b-Bets.com . This may also be done by filling in the customer support form placed on the site's support page. 
When encountering a problem online, b-Bets recommends that users visit the website's FAQ section prior to using their live chat feature as they are likely to stumble upon quick answers to the issues they may be facing. 
7) Verdict
When it comes to the online gaming industry, b-Bets is a top player in our books. Despite having been introduced into the market only a couple of years ago, b-Bets has managed to increase its presence and establish itself as one of the key players in both the casino and sportsbook industry in just a matter of years.
Through intensive research and development plans, b-Bets has managed to craft a unique online platform for gamers to enjoy, providing an extensive range of gaming opportunities for every player to choose from. Whether players are looking for a traditional casino setting, the very best in sportsbook, virtual sports, or simply popular slot games, they are sure to find all that they need and more at b-Bets Casino. 
Thanks to its very own BidBet feature, players are placed at the centre of the gaming process, giving them the power of choice when it comes to selecting the bonuses and rewards that attract them the most.